Thousands of people every year suffer from debilitating neck pain and immobility. If you are one of these people, you may have discussed Cervical Artificial Disc Replacement (ADR) surgery with your doctor. The Cervical ADR surgery is used to mitigate pain, discomfort, and loss of mobility caused by a degenerative or herniated disc. And while this operation has a high success rate, Cervical ADRs are not for every patient. So how can you know whether you're a good candidate for a Cervical Artificial Disc Replacement surgery? A good place to start is by addressing these questions:
Have You Tried More Conservative Options?
At DISC, we practice what's called Conservative Care, meaning we like to exhaust the least invasive treatments first, before executing more invasive treatments such as surgery. Even though Cervical ADRs are minimally invasive, surgery will always be more invasive than treatment options such as chiropractic care, physical therapy, or even pain blocks. Without first trying less invasive methods to mitigate pain, you lose the opportunity to learn whether or not a given technique can alleviate your pain. Make sure to speak to your spine specialist about the less invasive options you have at your disposal.
The most common reasons patients need Cervical ADRs are Degenerative Disc Disease and Herniated Discs. These conditions may be alleviated with medication, epidurals, physical therapy, hot/cold therapy, and other modalities. While these conditions can be treated with less invasive techniques, surgery may be the only option if a patient's condition is severe.
What Are Your Surgery Options?
Once it is decided that surgery is the best treatment option, there are usually two surgeries the patient and doctor will discuss. The first may be the ACDF surgery (anterior cervical discectomy and fusion). This procedure involves removing the patient's disc and fusing the vertebrae via either a bone graft or synthetic material. Due to the fusing of vertebrae, the patient loses a degree of mobility in the neck.
Without their disc, the patient cannot move their spine in that location. Complications may also arise with ACDF surgeries. One of the most common complication with the procedure is the bone graft may not heal properly, resulting in non-union of the bone. Such complications necessitate more surgery.
The Cervical ADR is often a more advantageous surgery compared to the ACDF surgery. Instead of fusing vertebrae, an ADR utilizes a state-of-the-art piece of technology called an Artificial Disc. This device literally replaces the patient's faulty disc and preserves the degree of mobility the patient. There tend to be less risks associated with ADRs compared to ACDFs; the only risks are those associated with just about any surgery, such as risk of infection, pain or discomfort, or needing to replace the artificial disc over time (though this is rare).
Every patient is different. There are some cases where an ACDF surgery is necessary and where a Cervical ADR would not work. However, broadly speaking, ADRs are less invasive and more risk adverse.
Who Will Operate On You?
If a Cervical ADR is right for you, the most important factor is which doctor will conduct the operation. Your surgeon should be someone who is practices minimally-invasive technique, utilizes the most advanced medical equipment available, practices in an integrative facility, and specializes in ADR.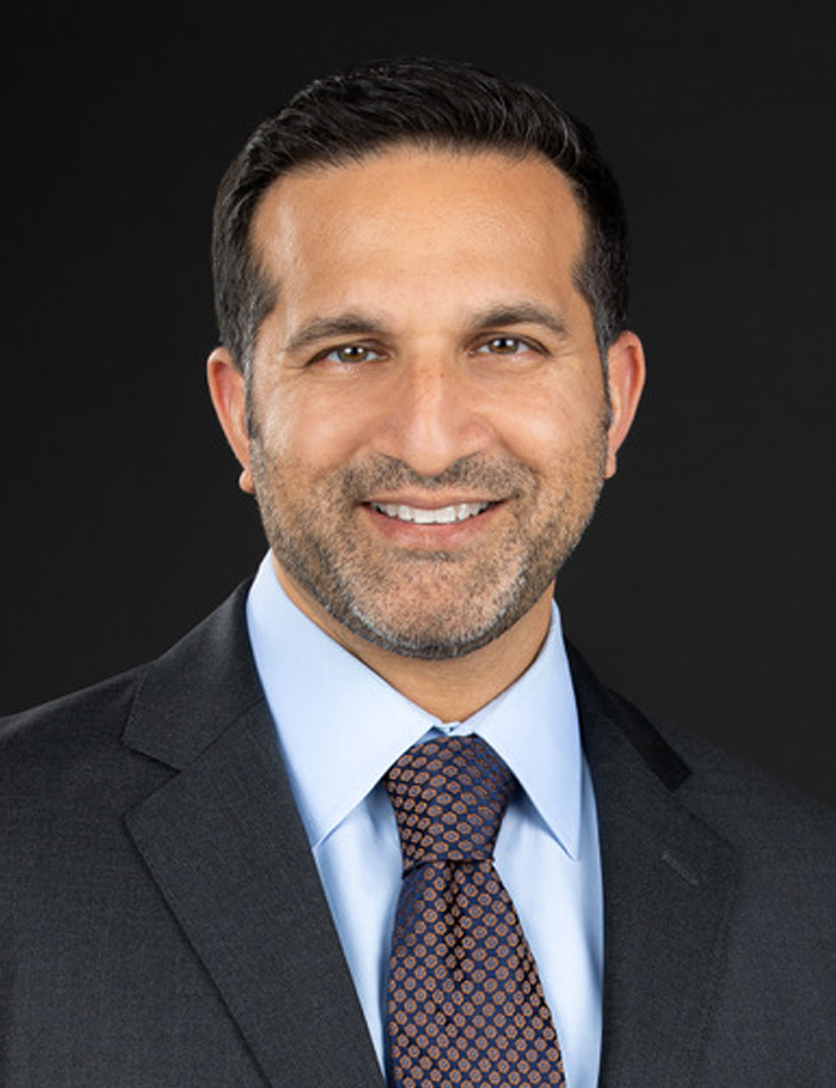 About the author
Ali H. Mesiwala, M.D. Dr. Ali H. Mesiwala is a board-certified neurosurgeon specializing in the development of novel technologies and minimally invasive techniques for both spinal and cranial surgery. He is a fellowship-trained expert in complex spinal procedures, including deformity correction and revision surgery, as well as disc replacement operations. With more than 75 percent of Dr. Mesiwala's cases now performed in the outpatient setting, he is focused primarily on optimizing the patient experience, reducing recovery time through minimally invasive techniques and improving outcomes. Read more articles by Ali H. Mesiwala, M.D..