Are you one of the 75.7 million adults suffering from neck or back pain? Has your doctor determined that your pain is the result of damage to the discs in your spine? When treatments such as anti-inflammatory medications and physical therapy aren't enough, your doctor may recommend surgery.
Artificial disc replacement, or ADR, is one option to explore, but you probably have a lot of questions. After all, having surgery is a big deal, and you want to be fully informed when making your decision. We'd like to help you with that.
The Basics of Artificial Disc Replacement
In between each of the bones in your spine are your intervertebral discs, often simply referred to as discs. Made up of a tough outer layer encasing a jelly-like inner layer, your discs function as shock absorbers, protecting the bones and nerves in your spine as you move.
Injury, repetitive stress on your spine, and even just getting older—these are all things that can cause your discs wear down over time. As your discs degenerate, they provide less cushioning between the bones in your neck and back, or they can herniate out of place. The injured disc can cause pain at its location and can also irritate your spinal nerves, leading to symptoms such as pain, weakness, or numbness shooting down your arms or legs.
Artificial disc replacement does just what its name implies. Your surgeon removes your damaged disc and replaces it with a man-made disc. The artificial disc functions just like your natural disc should, allowing for normal movement. The procedure also restores the proper spacing between the bones of your spine and helps take pressure off your spinal nerves.
A Deeper Look into Artificial Disc Replacement
To further aid your decision-making process, we've created an e-book providing all the "need-to-know" details in more depth. You can learn the answers to the following common questions about artificial disc replacement:
How does artificial disc replacement compare to a spinal fusion? The benefits of artificial disc replacement are best understood when compared to a surgical technique known as spinal fusion. Spinal fusion has long been a standard treatment for degenerative or herniated discs, but artificial disc replacement is now often preferred. The e-book discusses why the motion preservation aspect of ADR is so important.
Am I a candidate for artificial disc replacement? Your surgeon will consider several factors to determine if you are suitable for ADR, such as how many discs are affected and your overall health.
How is artificial disc replacement performed? At DISC, ADR is performed as an outpatient surgery with a minimally invasive technique. The benefits of an outpatient environment include a reduced risk of infection, more attentive and personalized care, and more involved physicians and family members.
What can I expect regarding recovery from artificial disc replacement? Recovery is often faster than anticipated. You'll be on your feet shortly after surgery, and after a week's rest at home, you'll gradually increase your activity level according to your doctor's orders.
What are the risks and benefits of this procedure? Like any surgery, artificial disc replacement has risks, such as bleeding and infection, but these can be minimized by finding a surgeon you trust. At DISC, we've had zero surgical infections, a metric that sets the gold standard nationally. Our patient satisfaction remains at a 97-99 percent good to excellent rating compared to the 90 percent national standard for ASC.
How can I find a high-quality surgeon to perform this surgery? It's important to find a board-certified and fellowship-trained surgeon who routinely performs a range of spinal surgeries, including ADR. A full list of things to look for and questions to ask a potential surgeon can be found in the e-book.
Our team at DISC Sports & Spine Center crafted this e-book with you in mind, but If you'd still like to learn more about artificial disc replacement, we would be happy to assist. Schedule an appointment so we can evaluate your case and discuss your options. If ADR is right for you, we'll walk you through the process and make sure you are comfortable every step of the way.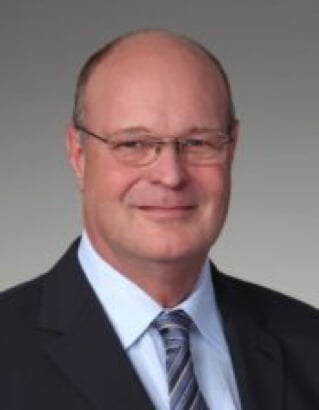 About the author
Robert S. Bray, Jr., M.D. Nicknamed "Dr. Fix-It" by The Red Bulletin, Robert S. Bray, Jr., M.D. makes an art of helping the world's most elite athletes return to push the boundaries of performance. The neurological spine surgeon, recognized globally for his thorough diagnoses and pioneering minimally invasive approach, is quickly redefining sports medicine, one champion at a time. Dr. Bray founded the state-of-the-art, multi-disciplinary DISC Sports & Spine Center (DISC) in 2006 located in Los Angeles, CA. Read more articles by Robert S. Bray, Jr., M.D..