If you're experiencing neck or back pain, there are several decisions you'll need to make before visiting the doctor. Based on the amount of pain you're in, the degree to which the pain is demobilizing, and other factors, here's some information to help you navigate your decision tree.
Before we get started, however, it is worth mentioning that any back pain related to trauma (car accident, fall, etc.) ought to be medically treated immediately.
How Much Pain Are You In?
One of the simplest ways to determine whether it's time to see a doctor is measured by how much pain you're in. Here are some questions you should be asking yourself related to this topic:
Do you ever lose sleep due to your back or neck pain?
Is your pain ever accompanied by a fever or weight loss?
Does your pain considerably change your quality of life?
Are you in pain for more than a few hours each day?
Have you tried home treatments but have yet to see any improvements?
If you answered yes to any of these questions, it is time for you to see a doctor.
What to Expect with Your Doctor
Once you've decided it's time to visit a spine specialist, it will not necessarily mean you'll need spine surgery. At DISC, our doctors practice a conservative treatment philosophy, where surgery is always the last measure. Before DISC doctors decide surgery is the best path for a patient, they'll decide if more conservative modalities (physical therapy, pain blocks, etc.) would be better fits for treatment.
If Surgery is Necessary
Perhaps you and your doctor will decide that more conservative options will not suffice and that surgery is necessary. There are many different types of procedures your doctor may recommend. One of the more common spine procedures conducted at DISC is the Artificial Disc Replacement (ADR). An ADR is when a faulty disc is replaced with a device called an artificial disc. The artificial disc promotes mobility and often times negates the back pain that originally brought the patient to the doctor.
Set up your Virtual Consultation at DISC today.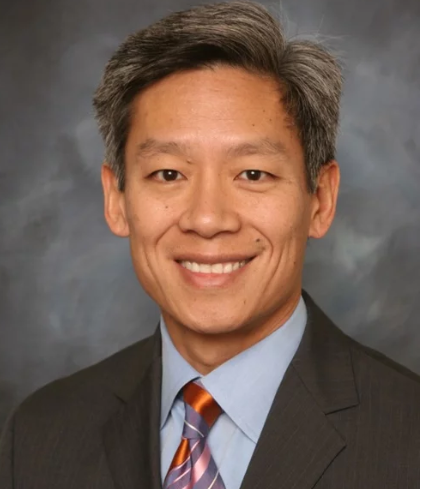 About the author
Richard Kim, M.D. Born and raised in Southern California, Dr. Richard Kim earned his undergraduate degree in biochemistry from University of California, Riverside. This followed with a Master of Science in biochemistry and neurophysiology. He then earned his medical degree from St. Louis University School of Medicine in Missouri, graduating Magna Cum Laude. Read more articles by Richard Kim, M.D..