If you suffer from chronic back pain and are tired of living with discomfort and limited mobility, we help by providing the top resources available for finding the best spine surgeon. Before we discuss your resource options, let's take a quick look at some of the primary considerations when conducting your search.
Things to Consider When Selecting a Spine Surgeon
Physician Reputation: Choosing a surgeon is one of the most critical decisions you will make for treating chronic back pain. The treatment is only as good as the provider, which means the reputation, education, and experience of your surgeon should be among the best in the field. Board certification is a must. It ensures your surgeon has the necessary training to perform specialized procedures.
Range of Services: Your spine surgeon should have access to a broad range of treatment options. There is no "one size fits all" when it comes to spinal care. It requires a multi-disciplinary approach to evaluating, treating, and correcting your underlying problem. This necessitates an integrated facility that provides advanced diagnostic imaging, pioneering orthopedic care, interventional pain management, and soft tissue rehabilitation, to name a few.
Affordability: Cost of treatment is always a concern, especially if you lack insurance or are restricted to a limited pool of providers, but this should not prevent you from seeking the best treatment available. Choosing a facility that provides a range of treatment options—especially minimally invasive procedures, which not only reduce recovery time and rehabilitation, but also cut down on cost—will help tailor your care based on your financial means.
Location: If you are fortunate enough to have an integrated care facility nearby, location is not a concern. However, if your care requires travel, be sure you choose a facility that offers comprehensive diagnostics, a range of in-house treatment options, and a variety of specialists, all under one roof.
Time: Your busy schedule places limits on recovery time. Few of us can afford the luxury of extended time off. When choosing a spine surgeon, make sure they offer minimally invasive procedures, which will reduce your rehabilitation time and accelerate your recovery.
Resource Options
Here are a few of the top resources for locating the best spine surgeon.
Doctor Referral: If you trust your general practitioner, you should be able to trust their referral, but the referral should be to the appropriate specialist, trained in the latest and most advanced spinal procedures. To prevent being pigeonholed into a specialty, be sure the referral provides a range of treatment options.
Personal Recommendation: If you have a specialist in mind, ask them to provide patient testimonials or read their reviews. Like any service, a personal recommendation from a family member or friend familiar with the specialist will help reassure you that you are in good hands.
Online Resources: There are vast online resources that can be used to conduct searches for and evaluations of spine surgeons. These include:
Provider Networks – physicians within your insurance network
Vitals.com – an online resource that lists specialists, their locations and services, credentials, and personal reviews
Healthgrades.com – another online resource that lists specialists, locations and services, credentials, and personal reviews, while also offering information about the quality of healthcare in your area
Board Certification – make sure your practitioner is board certified in their specialty to ensure they meet national standards in education, training, and experience
Second Opinions: Your doctor should not take offense if you request a second opinion. Your overarching goal is to feel comfortable and confident in your choice of surgeon, so don't be shy about asking pointed questions.
Meet and Greet: The best way to get a feel for your spinal surgeon is to schedule a consultation. Educate yourself about their credentials, the services they offer, and their professional reputation. Then, meet with them in person to round out your inquiry. Nothing replaces sitting down and discussing your treatment options in person, face to face. You want a surgeon who will listen, answer questions, and put your mind at ease.
Finding the best spine surgeon to treat your condition requires diligence and homework. These top resources, along with our recommended considerations, should assist you in your search, ensuring that you choose the right practitioner and offering the right treatment options to restore your mobility and eliminate your pain.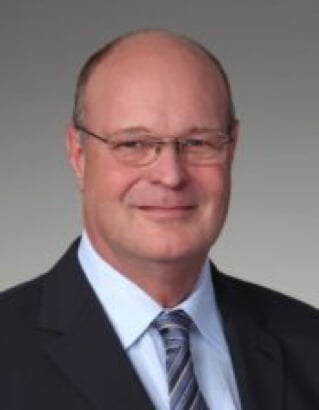 About the author
Robert S. Bray, Jr., M.D. Nicknamed "Dr. Fix-It" by The Red Bulletin, Robert S. Bray, Jr., M.D. makes an art of helping the world's most elite athletes return to push the boundaries of performance. The neurological spine surgeon, recognized globally for his thorough diagnoses and pioneering minimally invasive approach, is quickly redefining sports medicine, one champion at a time. Dr. Bray founded the state-of-the-art, multi-disciplinary DISC Sports & Spine Center (DISC) in 2006 located in Los Angeles, CA. Read more articles by Robert S. Bray, Jr., M.D..