A board certified anesthesiologist with extensive training, Dr. Joseph J. Barrows serves as Medical Director of DISC Surgery Center at Newport Beach. In this role, he brings a commitment to top-level care, taking a personalized and highly detailed approach that ensures his patients' safety and comfort before, during and after surgery. Dr. Barrows is particularly adept at eliminating post-operative nausea and vomiting (PONV), which afflicts as many as 30% of patients undergoing anesthesia. Combining his specialized training with thorough questioning and a focus on the nuances surrounding each unique case, he is able to personalize treatment plans, thereby preventing PONV in more than 95% of DISC's patients.
An interest in neuro-anesthesia brought Dr. Barrows to DISC, where he also embraced the center's forward thinking philosophy and focus on minimally invasive techniques. Since joining DISC's staff in 2011, he has found fulfillment in taking patients through neurosurgery without pain or nausea, his work ultimately allowing them to begin rehabilitation quicker and get back to a higher quality of life. Prior to joining DISC, Dr. Barrows held partner and technologist positions at Deer Valley Anesthesia in Phoenix, The Anesthesia Medical Group in Honolulu and Cedars Sinai Medical Center in Los Angeles. Dr. Barrows' in-depth training includes a general anesthesiology residency at Boston University Medical Center, a rotation in pediatrics at Children's Hospital Boston (Harvard program) and a surgical internship at St. Barnabas Medical Center. He began his education at Kean University of New Jersey, where he graduated with a Bachelor of Science degree before attending Saba University School of Medicine (Netherlands) for his Doctor of Medicine degree. Board Certified by The American Board of Anesthesiology, Dr. Barrows is a member of the American Society of Anesthesiologists, the California Society of Anesthesiologists and the American Medical Association.
A San Clemente local, Dr. Barrows is an avid surfer who enjoys following his passion around the world to such notable surf spots as Nicaragua, Puerto Rico, Costa Rica, Indonesia, Fiji and Oahu's famous North Shore (Hawaii).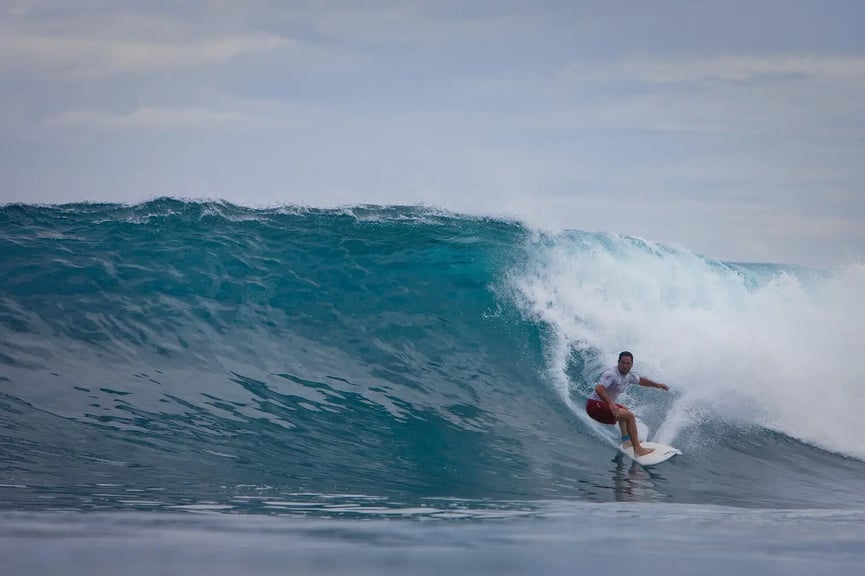 Dr. Barrows in Action