Everyone calls him "Cowboy Jim" in the outpatient facility at Diagnostic and Interventional Surgical Center (DISC). In fact, new employees are often taken aback when he changes out of his scrubs and into cowboy boots, pressed jeans adorned with a big silver belt buckle, a starched button-down shirt, and his signature cowboy hat as he heads to his "ranchette," a two-acre spread in Norco, Calif. known as "Horsetown USA."
Home on the Range
Jim Wade, LVN, lives two diametrically opposed lives. During work hours, he spends his time in a high-tech, state-of-the-art outpatient surgical center that specializes in complex spinal and orthopedic cases. Located within a birds-eye view of the Pacific Ocean, Marina del Rey, Calif.-based DISC is an official medical services provider of the U.S. Olympic Team. Wade often spends his days caring for decorated Olympians, professional athletes and Hollywood's elite.
Still, Wade says his ranch situated 65 miles away is his real "salvation and the thing that keeps him sane." After all, he asserts, "While I love my job, the real fact is that nursing allows me [to engage in] my horse habit." Living in one of the few rural areas left in Southern California, Wade has four horses, dogs and chickens, and 10 steer, along with a vast roping arena that includes an authentic starting shoot for the steer to enter.
Wade doesn't just dress the part; he is a true cowboy and even serves as the president of the National Police Rodeo Association. Prior to his nursing career, Wade worked as a police officer for 10 years. Sidelined by an injury and forced to retire, he has remained active with that group and has revived the honor of becoming the organization's leader
No Cowboy Cliché
Growing up, Wade split his time between the Inland Empire and a small, undeveloped community near the beach in Los Angeles. Both California regions offered him horses and cattle, and the Wild West became his passion and his solace. From the time Wade was 4, he was riding horses and roping everything in sight, including the family dogs and the occasional chicken; both of which always landed him in trouble with his grandmother. As Wade aged and yearned to follow his heart as a cowboy, he was steered into a more stable profession and pursued a career in law enforcement, a decision he didn't make lightly.
He earned a degree in criminal justice and joined the local police department. Continuing his involvement with rodeos, he was pleasantly surprised to learn about the Police Rodeo Association and happily participated in their events, winning the most money on the circuit after his first year. And his talent didn't go unrecognized. On one occasion, a petting zoo trailer was involved in an accident on the busy San Diego Freeway, and it was a fellow highway patrol officer that made the 911 call to his friend, Cowboy Jim. With lasso in tow, Wade helped round up the goats, sheep and chickens that had escaped in the middle of the freeway, all while Animal Control looked on in amazement.
Life soon threw him for another loop, however. After his retirement from the force, Wade found himself a single father of two needing to pay the bills. He worked in construction, demolition and truck driving, always maintaining an active lifestyle of a cowboy. He found employment riding horses, giving personal lessons, and even breaking in the horses for the police department.
While working in a veterinary office one day, a pediatric oncology nurse suggested a nursing career to him. Wade asked her how she was able to work with those kids, knowing that most wouldn't survive. Her answer was life changing and simple: "You have kids," she said. "If I could give you three more days with your kid, what would that mean to you?"
The woman's words struck a chord with Wade and got him thinking. "If she finds fulfillment in doing something like that, maybe I should look into it," he mused. "I knew a lot about treating animals with shots and IVs already so it was something that truly intrigued me."
Back in the Saddle Again
So, off to nursing school Wade went in hopes of giving his kids a better life. He endured 18 grueling months of attending classes while working nights to support his young children. He jokes that he literally fell off the face of the earth during this period.
Fortunately, his efforts weren't in vain. He emerged with a vocation that he loved and allowed him to pursue his passion. With a new career in the medical profession, he found time to get back on the rodeo circuit. He then introduced his son, Kyle, to the sport and, by the time he turned 11, Kyle was winning junior rodeos. As his son progressed, Wade let him have more of the spotlight and became the equivalent of a soccer mom. Today, father and son can often be found competing together and winning roping competitions.
"It's such a rare thing to actually be able to compete with one of your kids and a truly special time," Wade says. "You can't always be nagging them, and it's a special opportunity for us to team up together. Most importantly, I'm trying to help prepare him for life, to be an observer of good and bad things and know what to do when you're in that situation."
Nowadays, Wade's girlfriend and her two daughters are getting into the act, with the youngest, 15, participating in rodeos and loving horses. In fact, the blended family rides together to Easter Sunday church at the Arena, where everyone comes on horseback. And, while cowboys have a rough and tumble image, nothing could be further from the truth with Wade, who sees himself in the mold of the legendary Will Rogers, who famously said, "I never met a man I didn't like." This credo has carried Wade throughout his life, and it's rare to find someone who doesn't feel the same about him.
Whether helping a terrified young girl overcome her anxiety of horses, only to see her go on to become the head of the equestrian center at Disneyland, or calmly getting an out-of-control criminal into a squad car, Wade's calm demeanor helps people overcome their fears. It's a skill he applies on a daily basis and is affirmed of in the consistently rave reviews he receives on patient satisfaction surveys.
"As a nurse, I've learned to step back and become more understanding of a patient's fears," he reveals. "When you're too robotic, it makes people throw up a wall, and the patient's comfort level disappears. We are skilled in our daily operations and understand the patient is safe in our environment, but they don't know that. Since I'm lucky enough to work directly with patients, I have a personal responsibility to make them feel happy and secure. The way you go about your daily routine makes an impacting difference on the patient's overall experience."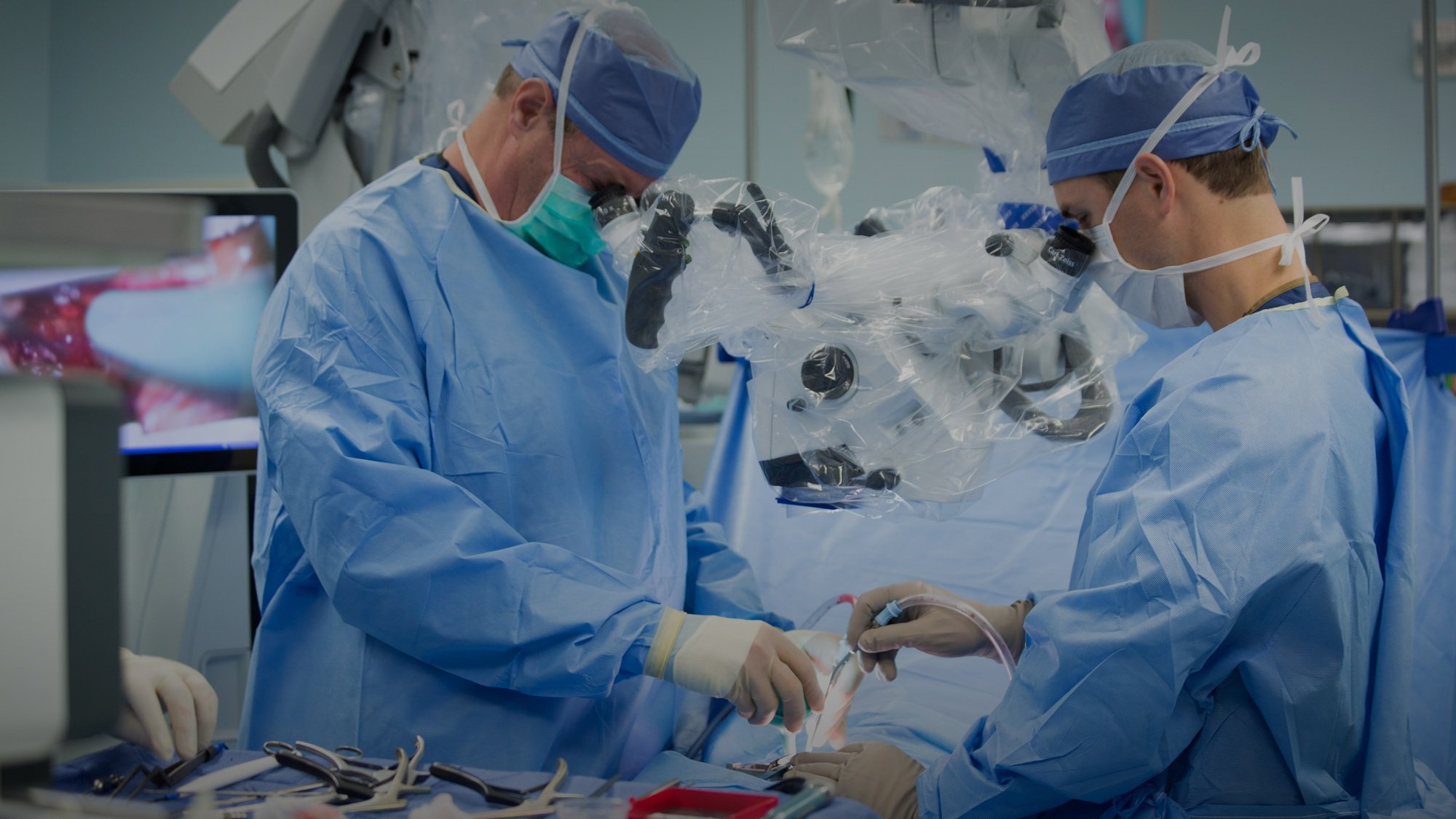 About the author
discmdgroup DISC Sports and Spine Center (DISC) is one of America's foremost providers of minimally invasive spine procedures and advanced arthroscopic techniques. Our individually picked, highly specialized physicians apply both established and innovative solutions to diagnose, treat, and rehabilitate their patients in a one-stop, multi-disciplinary setting. With a wide range of specialists under one roof, the result is an unmatched continuity of care with more efficiency, less stress for the patient, and a zero MRSA infection rate. Read more articles by discmdgroup.