Under the guidance of Bill Bergman, PhD, MedX rehabilitative exercise equipment is suitable for all ages and levels of fitness from those overcoming injuries to the elite athlete. MedX is scientifically proven equipment designed by Arthur Jones, founder of Nautilus in 1986. His quest was to perfect medical equipment for testing human strength, endurance and range of motion. MedX now offers the highest-quality fitness, sports and medical/rehabilitation equipment in the world.
Maximum Results-Minimal Time
15 Minutes/Twice a Week
Restoring Motion and Function for an Active Lifestyle
with MEDX, the most advanced core strengthening system available.
(Please consult with your physician as to whether MedX is right for you)
The Benefits of MedX
The Missing Piece to a Full Workout Program
Rejuvenate and again back Strength
Preventative Maintenance for Sports Activities Stability
Pre-surgical core strengthening Flexibility
Faster post-surgical recovery Endurance
Ease suffering from whiplash/car accident
About MedX Technology
MedX is recognized as the Gold Standard for treating and reducing chronic back pain and dysfunction through specific spinal strengthening. Over the last 15 years, the Universities of Florida and San Diego, along with various orthopedic clinics around the world, have published some of the most compelling research to date. This research shows that specific spinal strengthening exercises using the MedX Lumbar and Cervical Extension Machines help people get better, even after multiple failed attempts at other forms of treatment. It has since helped tens of thousands of people around the world reduce or eliminate their back pain.
The MedX Lumbar and Cervical Extension Machines have been clinically proven to be extremely effective in the treatment of chronic back and neck pain. Until MedX developed their patented restraint systems, there was never an effective way to isolate and strengthen the muscles of the spine.
Many companies have "Low Back" exercise machines that claim to strengthen the back. Clinical research has proven that these machines actually strengthen the hamstrings and gluteus muscles. A controlled study done by the University of Florida showed that people who worked out on two different "Low Back Machines" for 12 weeks actually gained no strength at all in their lumbar extensor muscles, although their hamstring and gluteus muscles did improve significantly.
Rehabilitation providers worldwide have experienced outstanding outcomes using the MedX Lumbar and Cervical Extension Machines. This is attributed to medical evidence that shows that the majority of patients with chronic spinal pain are significantly "deconditioned". Weakness of the musculature of the spine can lead to many conditions such as herniated discs, facet syndrome, and degenerative joint disease. A strong spine provides a strong foundation that allows for healthy spaces between the vertebrae, which helps prevent spinal compression.
With more than 40 published articles in peer-reviewed journals, the proof lies in both the research and the testimonials of thousands of people around the world.
The Inspiration for MedX
The inspiration for MedX came about when Arthur Jones discovered that many of the world's strongest men had extremely weak lower backs and suffered from often debilitating chronic back pain.
Arthur Jones felt that if he could build a machine that could isolate the muscles of the low back he could efficiently strengthen the back and significantly reduce their back pain. He found to truly isolate the low back muscles he needed a way to "lock the pelvis" in order to "activate" the spine muscles. Arthur's persistence paid off and after several years of research and dozens of prototypes MedX was born.
Arthur's internal studies proved MedX to be an amazing tool. He discovered that isolating the low back muscles could result in incredibly fast strength gains, in almost every age group, which directly correlated to the stability of the back and reducing in back pain.
Lumbar Extension (Left): The Lumbar Extension Machine can provide resistance over a full range of isolated lumbar motion (72 degrees), or over a selected limited range. In exercise mode, a compound weight stack provides from 10 to 400 foot pounds in increments of one foot pound.
Isometric testing may occur every 3 degrees within the patient's range of motion. During the test, the software plots a strength curve that allows a comparison of the patient's strength and range of motion to age and gender matched norms. It also has the ability to detect a lack of reasonable effort by the patient. Various reports can be generated for individual patients and selected patients groups or categories for outcome tracking purposes.
Accuracy and reliability of testing is addressed by the machine's ability to factor out the torque of both torso mass and stored energy. Torso mass is eliminated via an adjustable counterweight. Stored energy (tissue compression and/or joint elasticity) can be assessed and factored out at each angle tested.
Cervical Extension (right): The MedX Cervical Extension Machine is an effective, proven solution for patients who suffer from neck pain and/or headaches. Because the cervical muscle must continually support the weight of the head, headache and neck pain are common clinical complaints. These ailments often originate as a result of muscular weakness or traumatic injury.The MedX Cervical Extension Machine is highly reliable and specific for the quantification of isometric cervical extension strength testing and dynamic variable resistance training.
Isometric testing can be performed every three degrees through the normal 126 degree range of motion. Validity is achieved by effectively stabilizing the torso to achieve cervical extension muscle isolation. Counterbalancing the mass of the head is performed to ensure accurate torque assessment by eliminating the effects of gravity.
This machine features dual weight stacks with a stroke length of only 1.5 inches during a full-range dynamic contraction. This short stroke length reduces internal friction and lowers the risk of impact forces. Weigh can be selected at 3 inch pound increments from 30 to 900 inch pounds of resistance.
The Reason MedX is Superior to other Equipment:
MedX is set apart from other strength training equipment by the fact that it has low friction, small weight increments, short weight strokes and proper strength curves.
Why low friction is important:
MedX has between 0 and 5% friction in it while traditional equipment has up to 30%. What that means to you is, if you had 100 pounds on a machine with 2% friction, you would be pushing 102 pounds during the positive phase of the movement and resisting 98 pounds during the negative phase. This is a four pound difference between the positive and negative phases. On traditional equipment, with 30% friction, that 100 pounds turns into you having to push 130 pounds during the positive phase and resisting 70 pounds during the negative phase. That's a difference of 60 pounds! With that kind of difference, your muscles have ample opportunity to recover during the negative phase, which means that you will be unable to effectively fatigue the muscles and subsequently will not get the most benefit from your workout. The amount of friction plays a vital role in the process of improving your strength and changing the shape of your body.
Why small weight increments are important:
MedX allows you to increase or decrease the weight being used by 2 pounds, whereas traditional equipment only allows five to ten pound increments. Why this is important is based on two fundamental premises: 1) it is critical to fatigue the muscles within one to three minutes or four to eight repetitions, and 2) as a person gets stronger, the weights need to be increased to work the muscles more deeply each time. This is where the problem of large weight increments comes in. If you increase the weight too much, by five pounds or more, the muscle may fatigue sooner than the required one minute or four repetitions. Conversely, if you don't add enough weight, because the increment is too large forcing you to keep it the same weight as the time before, you may perform too many repetitions and be on the machine longer than the three minute optimum time frame. That is why the small weight increment of two pounds that MedX offers is the most beneficial for effectively working your muscles.
Why short weight strokes are important:
MedX is the only equipment company with a short one foot weight stroke. Most companies' weight stroke is two or more feet. What that means is that the weight stack movement of only one foot on a full-range repetition is safer and smoother than the competition with a longer weight stroke. Another reason the shorter weight stroke is important is that if you have 120 pounds on the one foot weight stroke machine, then that means you are moving 120 pounds. On the other hand, if you have 120 pounds on a two foot weight stroke machine, then you are really lifting about 240 pounds depending on the machine. That also means that if you increase the weight by two pounds on a one foot machine, you really are increasing it by two pounds, whereas on a two foot machine you are raising it by five pounds which equates to a 10 pound increase.
Why proper strength curves are important:
Cams on strength training equipment need to support the strength curves in the body. The cams on most equipment are incorrect in this regard. On the MedX Lumbar Extension machine, for example, the cam/strength curve ratio is 1.4 to 1. That means that a normal lumbar muscle should be 1.4 times stronger in the flexed position than in the extended position. For example, if we put 100 pounds on the machine, then at the beginning of the movement you would be pushing 100 pounds. As you moved through the full range of motion to the fully extended position, the cam would be moving so that the weight would continue to lighten so that at the end of the movement that 100 pounds would have smoothly lightened to 71.4 pounds. Each muscle has a different natural strength curve so each piece of equipment should have a different cam. For example, if you put 140 pounds on the Leg Extension machine it would start at 120 pounds in the fully flexed position, increase to 150 pounds within the first fifty degrees, and then it would decrease to less than 50 pounds in the fully extended position. Each machine needs to be properly calibrated and designed to accommodate the muscle group it is targeting.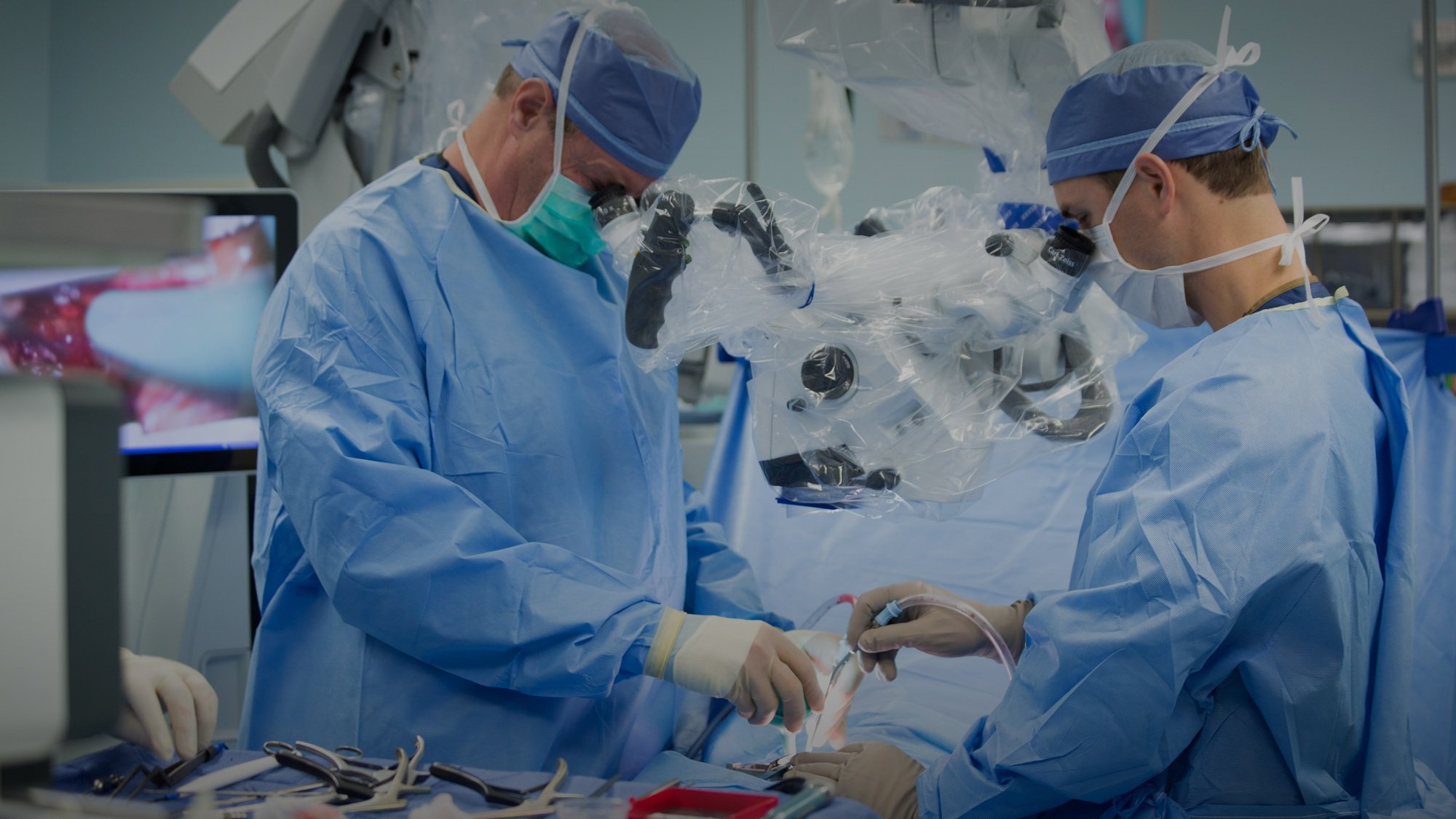 About the author
discmdgroup DISC Sports and Spine Center (DISC) is one of America's foremost providers of minimally invasive spine procedures and advanced arthroscopic techniques. Our individually picked, highly specialized physicians apply both established and innovative solutions to diagnose, treat, and rehabilitate their patients in a one-stop, multi-disciplinary setting. With a wide range of specialists under one roof, the result is an unmatched continuity of care with more efficiency, less stress for the patient, and a zero MRSA infection rate. Read more articles by discmdgroup.