If you've been dealing with persistent back or neck pain, scheduling a consultation with a spine surgeon is an important first step—not only to get you the care you need but also to help you pick the right care provider. Most consultations will take a fairly standard approach. During your meeting, your surgeon will likely review your MRI or other imaging studies, ask you about your symptoms, perform a physical examination, and discuss your treatment options.
Your surgeon should be committed to helping you reach your goals.
What do you do for work? What do you do in your spare time? Your answers may be vastly different than those given by the patient before you, and this information is critical in helping your surgeon customize your ideal treatment plan.
Your surgeon should ask you a lot of questions, making an effort to understand your lifestyle and what you want to accomplish through treatment. Building a relationship of trust is important.
Conservative and less invasive treatments should always be considered.
A top surgeon won't automatically jump to recommend a major surgery. Instead, your surgeon should have a broad range of experience and look at all options. This includes medications, physical therapy, injections, and minimally invasive procedures.
During your consultation, you should feel that your surgeon is really thinking through your situation in-depth to provide you with the best solution. And in many cases, it may not require surgery at all.
Your surgeon shouldn't shy away from past treatment failures.
If you are considered a complex case or if you've had previous unsuccessful procedures, this shouldn't phase a quality spine surgeon. By contrast, your surgeon should look for an alternative approach, so you can still achieve your desired outcomes.
Appointments should last more than a few minutes.
We all have the same 24 hours in a day, and surgeons feel no less busy than you or anyone else. But that's no reason to rush through an appointment. How can any surgeon learn about a patient, explain treatments or procedures, and answer questions in just a few minutes? A good surgeon will spend enough time with you to arrive at a well-thought-out solution.
Second opinions should be welcome.
Top surgeons are happy to provide second opinions, but they also aren't offended if you ask to get one from someone else. They want you to be able to move forward comfortably by making an educated and informed decision, so they should encourage second opinions.
Your surgeon should strive for excellence.
Even during a consultation, you can get a good sense of this. Don't settle for complacency from your provider. The best spine surgeons focus on patient satisfaction, great outcomes, and fewer complications. And even if they achieve this, they are still looking for ways to grow, learn, and improve.
There are a lot of good spine surgeons out there, but we want to help you differentiate good from the best. Keep these expectations in mind when you go for a consultation. If you are in the Newport Beach, California area, make an appointment with one of our spine surgeons at DISC Sports & Spine Center. Our surgeons specialize in minimally invasive procedures—and our founder, Dr. Robert S. Bray Jr., actually pioneered and refined the entire approach.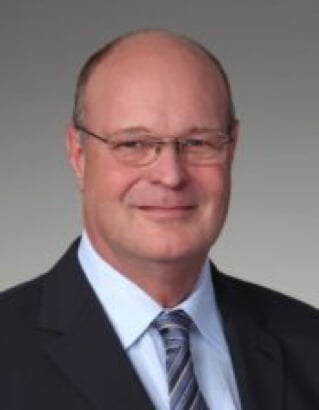 About the author
Robert S. Bray, Jr., M.D. Nicknamed "Dr. Fix-It" by The Red Bulletin, Robert S. Bray, Jr., M.D. makes an art of helping the world's most elite athletes return to push the boundaries of performance. The neurological spine surgeon, recognized globally for his thorough diagnoses and pioneering minimally invasive approach, is quickly redefining sports medicine, one champion at a time. Dr. Bray founded the state-of-the-art, multi-disciplinary DISC Sports & Spine Center (DISC) in 2006 located in Los Angeles, CA. Read more articles by Robert S. Bray, Jr., M.D..