At one point or another, we all experience some type of lower back or neck pain. And although a few aches and pains are hardly cause for concern, in some cases they can be indicative of a larger issue. If you struggle with chronic lower back or neck pain that just doesn't seem to let up, you may be dealing with a condition known as degenerative disc disease, which impacts people all over the world.
The question is, what is degenerative disc disease and how is it treated? In this article, we'll fill you in on the condition, highlighting the most common symptoms, long-term effects, and options for lasting treatment.
What Is Degenerative Disc Disease?
Degenerative disc disease is a condition that affects the discs between the spinal vertebrae. It occurs when one or more of the intervertebral discs begins to deteriorate because of injury or aging, causing loss of flexibility and height to cushion the spine.
It has been reported that up to one-third of people 40-59 have image-based evidence of moderate to severe degenerative disc disease, with the prevalence increasing as we age. Discs begin to dehydrate and wear down as a normal part of the aging process; however, the deterioration is worse for some than for others.
Some people with the condition present few to no symptoms of degenerative disc disease. Others struggle with pain that:
Occurs primarily in the lower back and neck
Ranges from mild to completely debilitating
Extends to the arms, hands, buttocks, and/or thighs
Causes weakness in the arms, legs, and/or feet
Worsens after sitting, lifting, twisting, or bending
As discs deteriorate and vertebrae draw closer together, joints begin to rub excessively, which can cause painful bone spurs and nerve damage. Depending on the severity of the condition, these age-related changes can also lead to long-term issues such as arthritis, herniated discs, or spinal stenosis.
Lasting Treatment for Degenerative Disc Disease
The good news is that there are multiple treatment options to strengthen the muscles and relieve symptoms. At DISC Sports & Spine Center, we always make it a point to try non-surgical methods before exploring surgery. Of course, in some cases, surgical correction is the best approach. Below are non-surgical and surgical treatment options that provide lasting relief for those diagnosed with degenerative disc disease.
Non-Surgical Treatments
Physical therapy that includes stretching, strength training, and stability exercises can lead to a significant reduction in pain. In many cases, success can be achieved with a combination of physical therapy and corticosteroid injections to treat pain and stiffness. Anti-inflammatory drugs and over-the-counter pain relievers such as ibuprofen can also help with managing pain.
Surgical Treatments
When non-surgical treatment options don't do the trick, it may be time to consider surgery for much-needed pain relief. Artificial disc replacement is a procedure to replace your degenerative disc(s) with a medical device designed to function just like a normal disc. This helps relieve pressure on surrounding nerves and preserves motion at the level of the spine, ultimately alleviating painful symptoms.
Spinal fusion is another surgical technique that is commonly performed to treat degenerative disc disease, which involves permanently fusing vertebrae to inhibit normal movement and minimize pain. With that said, spinal fusion has a more difficult recovery period than artificial disc replacement, and the resulting lack of movement can even put additional stress on the spine.
DISC's spine surgeons perform these minimally invasive procedures on an outpatient basis, allowing most patients to return home the same day of the surgery and to recover as quickly as possible. Using minimally invasive instruments and techniques results in smaller incisions, faster recovery, and fewer complications than traditional spine surgery.
If you have been diagnosed with degenerative disc disease and feel like pain is keeping you down, consider meeting with a specialist in minimally invasive spinal procedures. Schedule a consultation to learn the best course of treatment for your unique situation—and to get back to living healthy, active, and pain-free.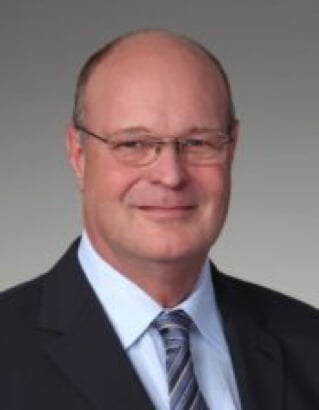 About the author
Robert S. Bray, Jr., M.D. Nicknamed "Dr. Fix-It" by The Red Bulletin, Robert S. Bray, Jr., M.D. makes an art of helping the world's most elite athletes return to push the boundaries of performance. The neurological spine surgeon, recognized globally for his thorough diagnoses and pioneering minimally invasive approach, is quickly redefining sports medicine, one champion at a time. Dr. Bray founded the state-of-the-art, multi-disciplinary DISC Sports & Spine Center (DISC) in 2006 located in Los Angeles, CA. Read more articles by Robert S. Bray, Jr., M.D..