The country is gradually emerging from lockdown, with almost every state rolling out phased reopening plans for schools, entertainment venues, and non-essential retailers. But what about a doctor's office, hospital, or outpatient facility for non-coronavirus care? Is it risky to go right now?
Take these steps to stay healthy during a doctor's appointment right now.
During stay-at-home orders, many people have postponed non-emergency treatment, such as elective surgeries and general checkups. But is it the right choice to live in pain in an attempt to stay at home? Are you more at risk going to a doctor's office?
There is a common misconception that all doctors are treating COVID-19 and that their offices put you at a greater risk of contracting the virus. While hospitals have been primarily focusing on providing lifesaving care, DISC has remained open, providing emergency care for back and neck pain that otherwise could have ended up in the hospital ER. As a free-standing, outpatient surgical center and clinic, DISC is uniquely positioned outside the hospital environment with in-house resources from diagnostics to treatment.
Doctor's offices and hospitals have always been thought of as safe places. But it's totally understandable to feel apprehensive about getting health care right now.
5 Keys Takeaways
When will my doctor reopen for non-coronavirus patients?
The CDC is now recommending that it is safe to receive elective surgery and is encouraging the public to visit outpatient structures instead of going to the ER.
After restricting our practice to emergency care, DISC Sports and Spine Center (DISC) in Newport Beach, California, has now returned to general surgical procedures to treat urgent cases as well as people in severe pain. "Over the coming weeks, we will return to full-spectrum pain management as well," Robert S. Bray, Jr., MD, DISC founding director.
What precautions are health care providers taking to keep patients safe?
Health care providers might be gradually getting back to normal in some parts of the country, but new procedures are in place to help reduce the risk of spreading the coronavirus.
At DISC all providers, staff, and patients are screened for COVID-19 symptoms at the entrance of the facility, including a temperature check. All patients are required to wear a mask or face covering, and social distancing measures are enforced in waiting areas.
Extensive protective and preventive measures are also in place at DISC. All employees are tested on a weekly basis at minimum, and "every patient is tested before their surgical procedure to assure that no COVID cases are entered into the facility," says Dr. Bray.
What can patients do to lower their risk at a doctor's office or hospital?
Ahead of your appointment, talk with your care coordinator about additional recommendations to reduce the spread of COVID-19.
Patients and visitors should take their temperature and wash their hands before they leave the house, wear a mask, wear gloves when necessary, and avoid touching their faces, especially their nose or eyes.
Be consistent and practice proper social distancing. Don't let anybody near you that is not doing the same.
Expect to wear a mask inside the doctor's office, including during your appointment.
Can patients bring someone with them for support?
Many people might be keen to take a friend or family member with them to a doctor's appointment or hospital visit. But many hospitals and practices are limiting the number of visitors to maintain safety standards.
At DISC, we have temporarily changed our policy for visitors, limiting the number of interactions to create a safe environment. Please talk with your care coordinator before your appointment to ask for the current recommendations.
When will my doctor's office return to normal?
More than ever, patients want to feel safe in their health care facility, and their physicians want safe environments in which to practice. The new protocol could become the norm.
Since DISC is an ambulatory surgery center and freestanding clinic, we can tightly control the environment and swiftly implement new protocols around infection control. At DISC, we have maintained a zero-percentage infection rate for MRSA surgical infections, and we are now applying the same level of detail to prevent COVID-19 from entering our facility.
DISC is one example of the ambulatory surgery center model that can care for patients in a non-COVID environment. "This type of facility in a closed environment provides a very safe available option," says Dr. Bray. "We have the capability of overnight stay, 24-hour nursing, and all necessary follow-up. And we are going to maintain our limited visiting and limited outside-world contact until this crisis is adequately resolved."
Bottom line: Like just about everything these days, going to your doctor or another medical setting as the country opens up incurs some risk. But if you experience pain or neurological deficit, it's important that you get care and treatment. Patients who avoid getting the proper care may cause significant harm and long-term negative effects to their health.
If you're not in a high-risk group for the coronavirus and take all the necessary precautions before and during your visit, you can rest assured that DISC Sports and Spine Center is doing everything we can to keep you safe and healthy.
Read the full article at https://www.health.com/condition/infectious-diseases/coronavirus/is-it-safe-to-go-to-the-doctors-office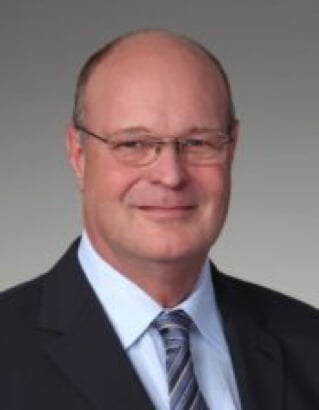 About the author
Robert S. Bray, Jr., M.D. Nicknamed "Dr. Fix-It" by The Red Bulletin, Robert S. Bray, Jr., M.D. makes an art of helping the world's most elite athletes return to push the boundaries of performance. The neurological spine surgeon, recognized globally for his thorough diagnoses and pioneering minimally invasive approach, is quickly redefining sports medicine, one champion at a time. Dr. Bray founded the state-of-the-art, multi-disciplinary DISC Sports & Spine Center (DISC) in 2006 located in Los Angeles, CA. Read more articles by Robert S. Bray, Jr., M.D..